WHAT MAKES A NETWORK CYBERSECURE?
Nowadays, agency employees rely more on data management in order to tend to conduct business, requiring corporate networks to grow more complex in order to accommodate them in their daily tasks.
NETWORK SECURITY: A NECESSARY PROTECTION!
As networks become increasingly complex, multiple security threat actors are also raising their game when it comes to exploiting new potential vulnerabilities.
Cybercriminals now have the means to infiltrate corporate networks and get a hold of classified data by taking advantage of different device users across an organization's fleet, which can cause a variety of issues that can range from reputational harm to operational risks! That is why network security is more important than ever before.
WHY CHOSE TO PROTECT YOURSELF?
The primary goal of network security is to prevent unauthorized access into or between parts of a network. Thus, having a reliable security solution is vital in protecting classified client data and information, keeping it secure while ensuring reliable network access and performance, as well as protection from cyber threats.
In other words, choosing a well-designed network security solution reduces overhead expenses and safeguards your organization from costly losses that occur from data breaches or other security incidents across your organization, saving money and resources!
However, many network security solutions also involve several components that need to be taken into consideration when choosing one, in order to meet your organization's needs while trying to mitigate the risks.
A CYBERSECURE NETWORK FROM ANYWHERE!
As many employees have become increasingly accustomed to working remotely, many organizations turn to VPN (Virtual Private Network) solutions to secure remote connections. By creating a secure tunnel between an organization's network and a remote mobile device user that is "virtually private," the network traffic is encrypted, making it unintelligible to any outside threat.
Protecting your data and keeping your servers safe is a huge priority and promotes confidence in your business. Plenty of VPN providers are available without any major installations needed on your servers or from your team. If you're ready to regain control of your online activities, it's important to find a VPN service provider that suits your needs.
CAN'T FIND A VPN? THINK RADIO-IP
That's where Radio-IP comes in with its software-based cybersecurity solutions, which not only provide sleek and easy access to network and application performance, but also add multiple layers of protection to end users across an entire organization's fleet.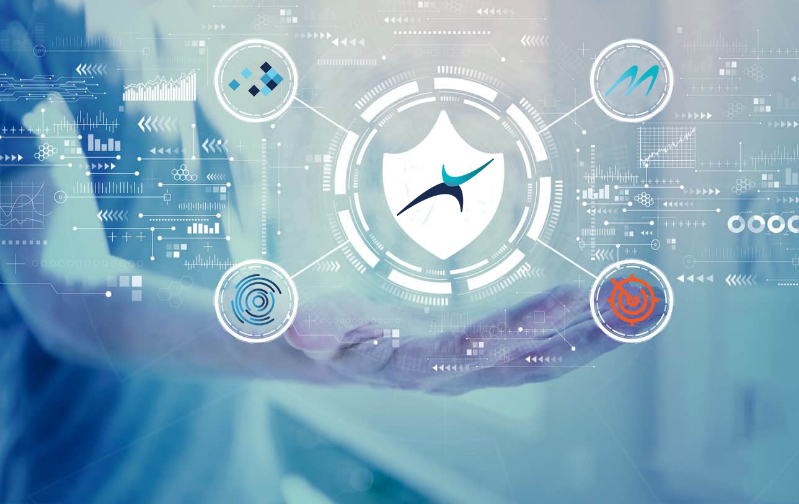 Data confidentiality
Among its range of solutions, Radio-IP's VPN solutions allow multiple devices to safely and efficiently access multiple applications simultaneously across large zones thanks to a
 strong encryption procedure, supporting a simple but effective 2-factor authentication system for all devices.
With ease of integration and deployment, Radio-IP's software creates a 2-way encrypted tunnel between your network's gateway and every connected device, allowing for secured and optimized data traffic. This grants any organization the ability to enforce specific security policies for each device, without slowing down data traffic within the network.
High Availability
In addition to being more secure, our solutions also provide faster network connection than most VPN providers by having multiple servers working simultaneously. This not only reduces lag but also gives your network the power to balance the traffic load between different servers across your network, allowing your organization to properly accomplish its mission-critical tasks!
Session persistence
This high network availability also ensures that every device remains connected to any mission critical applications through seamless and transparent roaming, allowing "Session Persistence". Save time and raise productivity by circumventing the need for users to reauthenticate themselves every time they lose connection to the network or close the application.
IN SUMMARY…
In short, Radio-IP's VPN solutions and 25 years of experience not only guarantee a secure and consistent connection for every device within a network, but also provide the necessary data security to appropriately manage and protect every user in your fleet.
This ultimately provides your corporate network with all the protection required, allowing you to focus more time and resources on productivity. Wouldn't you rather rest easy instead of fixing cybersecurity issues as they come up?
Contact our team at Radio-IP.com  to get started on not just making your network secure… make it cybersecure!