Technical Support: An Essential Part of Cybersecurity
The importance of technical service
Technical support encompasses any service aimed at providing solutions through a website or app to any customer's questions regarding a product or service. Unfortunately, many tend to neglect the need for technical support. Considering how modern businesses rely on digital infrastructures, it's something that every company should really consider in order to instantly solve issues from customers.
Oftentimes, technical specialists deal with personal information from different user groups. Depending on the size of those groups, whether they be private companies, agencies or government organizations, technical specialists teams can sometimes consist of a large number of people. Technical capabilities are therefore a quintessential part of companies that are involved in core functions of technical support.
Customer trust: the key to success

Failing to deliver quality customer service can be a sign of potentially losing profits as well as customer loyalty. Better technical support helps in customer retention, which results in trust building. Customers will only trust their business to companies they have faith in, but also to companies they believe will be able to take care of their data properly. The minute they feel insecure, chances are they will take their business elsewhere.
Therefore, technical support providers have the major responsibility of maintaining a customer's trust by having a reliable and dedicated team of specialists that understand the nature of their business. This allows them to successfully meet the customer's ever-growing list of demands.
Why is cybersecurity more essential today than ever before?
In this digital age, cybersecurity is progressively becoming an essential element of every organization. Technological advances fueled by remote and cloud-based work trends are pushing the field cybersecurity into the spotlight now more than ever.
New trends, new problems
With organizations migrating to cloud based networks and establishing more of a digital presence, they now run the risk of being more vulnerable to outside threats that could compromise the integrity of their operations.
Without a solid and efficient cybersecurity program in place, decentralized workforces can potentially become the weakest link in a company's network security. Simply put, they become easy prey for cybercriminals.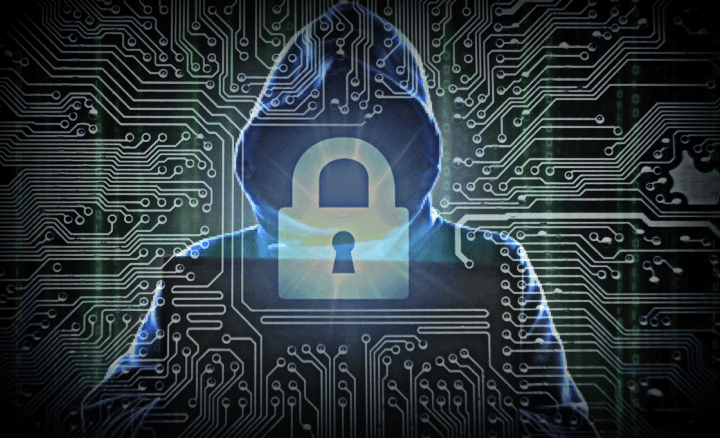 Innovation and evolution of service
With data security breaches becoming more alarming than ever, many individuals are starting to be more conscious of their privacy. However, cybersecurity is about more than just privacy, as it affects customer loyalty and even sales.
Cybersecurity companies must now step up and evolve their services, in order to bring in next-level security to outsmart hackers while reaching out to many audiences across multiple industries. In today's IT environment, they must move on to a unified and consistently evolving environment of adaptable solutions for workers from different fields to do their jobs efficiently.
What makes technical support essential to cybersecurity services?
Cybersecurity affects everyone in today's world, but the topic is often left unaddressed because it is viewed as too abstract, intangible, and cumbersome to deal with. Therefore, another vital key to putting a cybersecurity solution's full value on display is to truly stand out among its competition through good technical support and customer service.
The added-value of technical support
Having a robust technical support framework ensures that your top-of-the-line technologies and solutions reach users in a timely, organized, and effective manner. Once achieved, all of this translates to continued customer loyalty, high satisfaction, and overall business success.
Adopting this kind of "we're in this together" approach and proactive collaboration between support teams and customers will only help in spreading awareness of cybersecurity threats.
Real-time life support
In the cybersecurity industry, technical support is more than just a differentiator: it is a lifeline that customers rely on to safeguard their most sensitive data. Major security concerns often require real-time support from specialists in order to provide a quick response from multiple channels, either via phone, email, or even social media.
However, every company has different needs and requirements when it comes to cybersecurity. Thus, services must be flexible and customizable to address each customer's specific pain points. In short, enhancing cybersecurity support will ultimately strengthen trust between involved parties.
Instant feedback analysis
As an ever-changing industry, the needs of any agency cybersecurity companies work with can change regularly and drastically, without any warning.
Gathering feedback and drawing actionable insights from available sources will not only enable cybersecurity companies to measure how to improve or even change its services, but it will also give their technical specialists some point of reference for any future customers that they may deal with.
In Conclusion…
With the ever-expanding amount of companies and other agencies transferring most of their communication structure into a digital format, it's no wonder that cybersecurity agencies are now more required than ever. Policies implemented by a company to protect their customers greatly affect how they are seen in the market hence breeding customer trust and greater potential business opportunities.
If these reasons are compelling enough for you to start setting up your digital security program, then you need the most effective services available. Radio IP Software's team of technical specialists offers expert security solutions for large organizations such as enterprises, military, utilities, transportation, government agencies, and public safety. Contact us for more information.